Team
Jen Delos Reyes
Founder and Director
Jen Delos Reyes is a creative laborer, educator, writer, radical community arts organizer, and author of countless emails. She is the director and founder of Open Engagement, an international annual conference on socially engaged art that has been active since 2007. Delos Reyes currently lives and works in Chicago, IL where she is the Associate Director of the School of Art & Art History at the University of Illinois at Chicago.
director@openengagement.info
Crystal Baxley
Assistant Director
Crystal Baxley is an artist, writer, and anarcha-feminist living in Los Angeles. Her projects have been featured at the Museum of Contemporary Art in Los Angeles, Henry Art Gallery in Seattle, Kadist Foundation in San Francisco, Portland Art Museum, Portland Institute for Contemporary Art's Time-Based Art Festival, Portland State University, and Pacific Northwest College of Art.
crystal@openengagement.info
Ariana Jacob
Analog Specialist
Ariana Jacob makes artwork that uses conversation as medium and as a subjective research method. Her work explores experiences of interdependence and disconnection, questions her own idealistic beliefs, and investigates how people make culture and culture makes people. She received her MFA in Art & Social Practice from Portland State University. Her work has been included in the NW Biennial at the Tacoma Art Museum, Disjecta's Portland 2012 Biennial, The Open Engagement Conference and the Discourse and Discord Symposium at the Walker Art Center.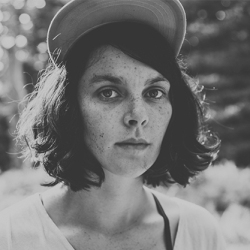 Nicole Lavelle
Creative Director
Nicole Lavelle lives and works in California. She has a BA in Graphic Design from Portland State University, and an MFA in Social Practice from the California College of the Arts. She is a 2016–2017 Graduate Fellow at the Headlands Center for the Arts. She has worked with Open Engagement since 2011.
design@openengagement.info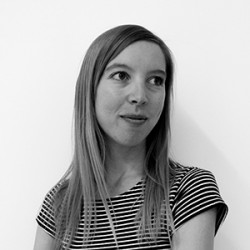 Sarah Baugh
Graphic Design
Sarah Baugh is a graphic designer currently based in Los Angeles.
design@openengagement.info
Taryn Cowart
Graphic Design
design@openengagement.info
Alex Harris
Webmaster
Alex Harris is a web developer and artist living in Oakland, California. He is the Web Editor and Digital Communications Manager at the Berkeley Art Museum and Pacific Film Archives. He builds websites at internetstudio.codes, and does art things at alexharr.is
design@openengagement.info
Latham Zearfoss

Administrative Assistant and Local Support

Latham Zearfoss is an artist and cultural producer living and working in Chicago. His commitment to art and activism has also manifested in the creation of sporadic, temporary utopias like Pilot TV and Chances Dances. He has exhibited his work internationally and all over the U.S.
info@openengagement.info
Full list of past Open Engagement coordinators and team members coming soon!